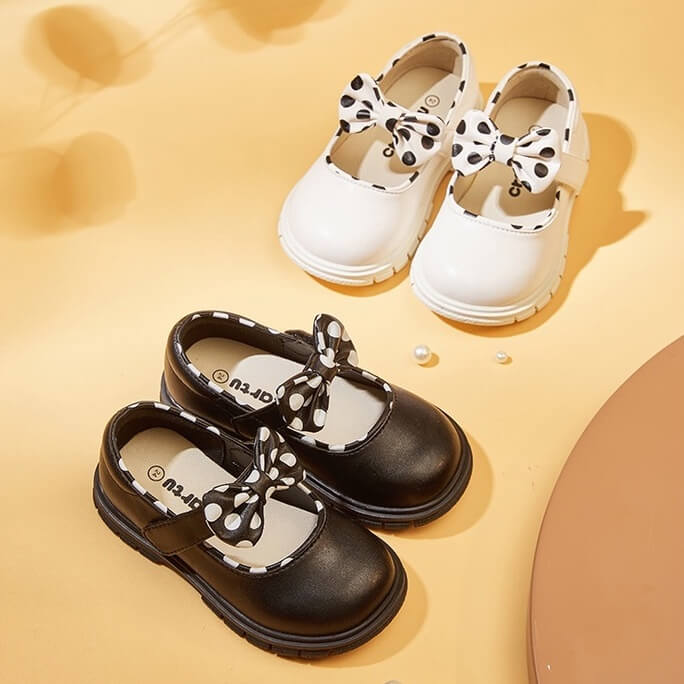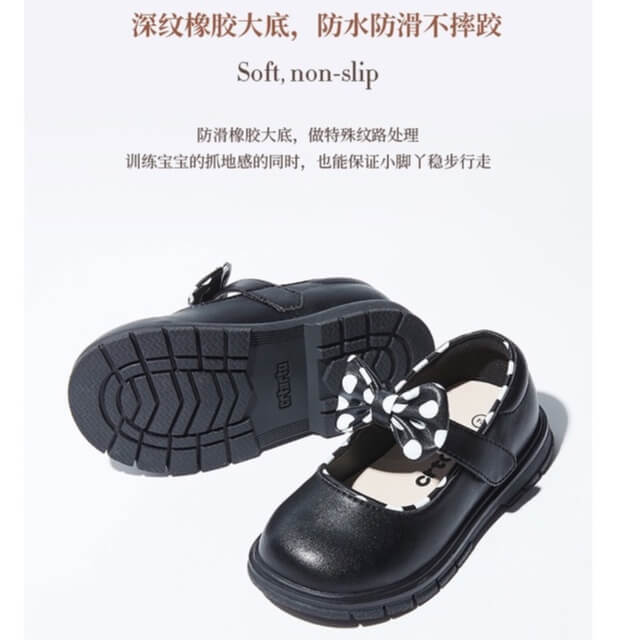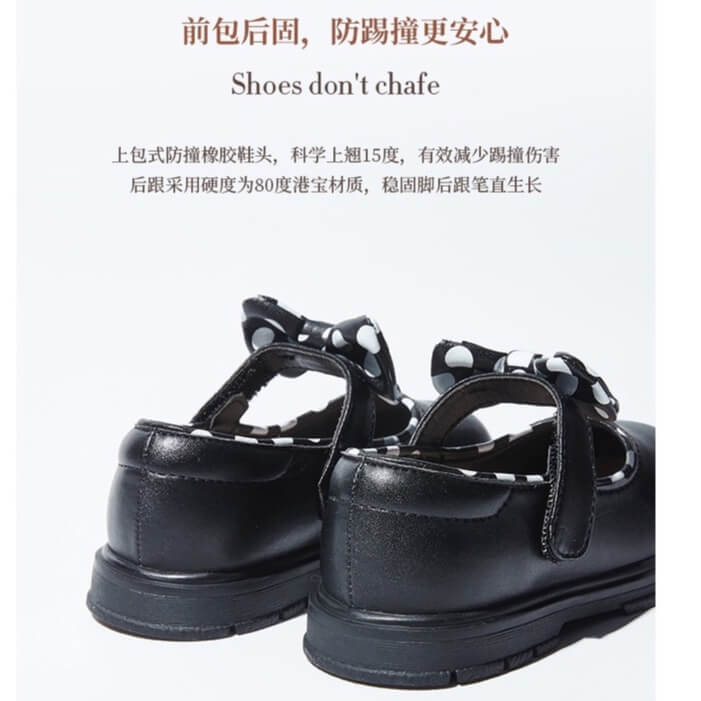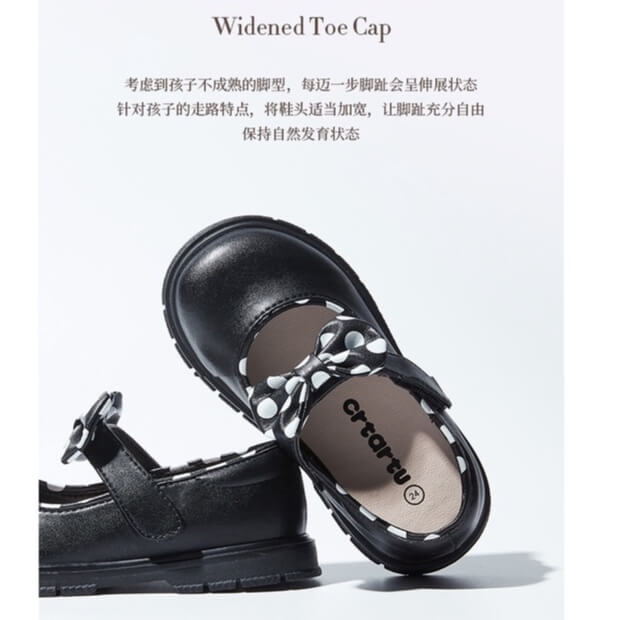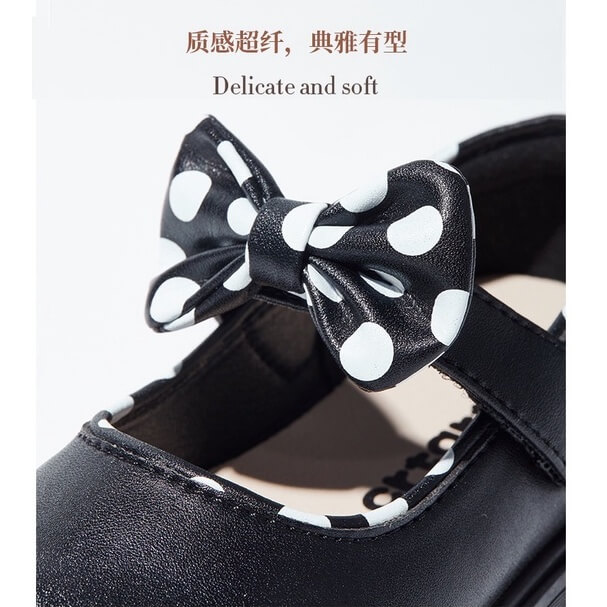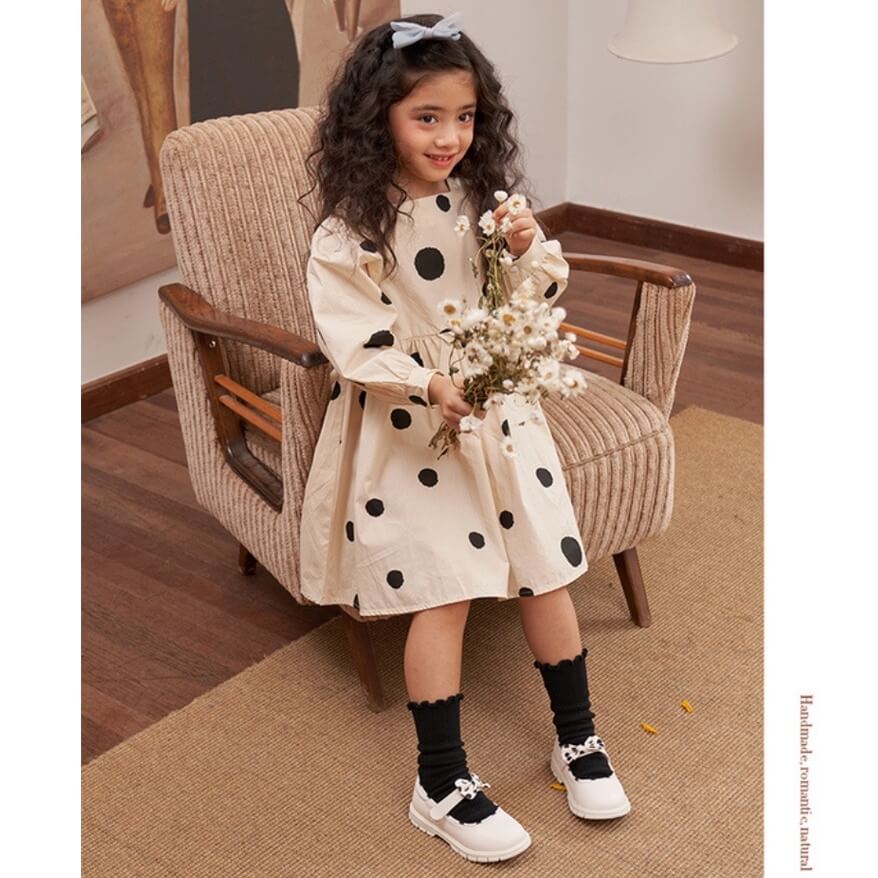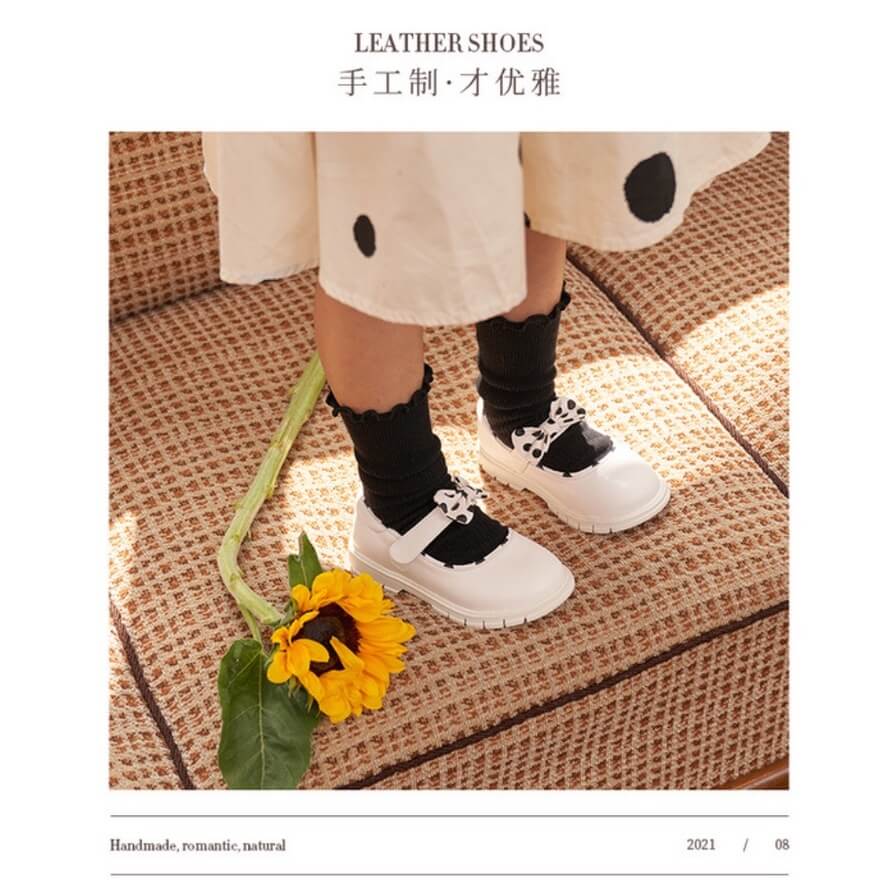 CRTARTU KATETU Polka dot Ribbon Velcro Princess Shoe X1CK001
RM218.00
Description
Size Guide
Additional information
Description
Model: X1CK001
Color: Black / White
Outer Material: PU + Microfiber + Rubber shoe sole
Weight: 117g/Shoe (Reference Only)
Size: 13/ 14/ 14.5 /15.5 /16 (cm)
型号: X1CK001
颜色: 黑色/ 白色
面料: 超纤皮 + 橡胶鞋底
重量: 117g/只 (供参考)
尺码: 13/ 14/ 14.5 /15.5 /16 (cm)
NOTE
KATETU/CRTARTU :
2021, KATETU had launched a brand upgraded from CRTARTU to KATETU. To achieve its "K" element. KATETU is constantly upgrading, so there may be some products involving the OLD and new LOGO at the same time. Therefore, the word KATETU is the latest English LOGO of our brand. However, the old LOGO CRTARTU is also our company's brand asset.
#Crtartu #Breathable #VelcoDesign #NonslipShoe #WesternStyleSHoe #RetroPrincessShoe #PolkaDotRibbon
#卡特兔 #学步鞋 #魔术贴 #公主鞋 #2022 #防滑鞋 #波点蝴蝶结
________________________________________________________
Crtartu Malaysia © Authorized Master Distributor
✔️ Ready stock & ship from Malaysia
✔️ Ship out within 48 hours (exclude weekend & public holidays)
✔️ Excellent & Satisfied customer reviews on FB fan page (facebook/crtartu)
Crtartu Shoes Features
♥ Specific designed to suit babies of 0-6 years old.
♥ High quality handmade shoes
♥ Strict QC control
♥ Wrapped shoe body to protect the foot completely
♥ Breathable material
♥ Radian and reinforcement design of the heel, prevent the shoe from falling off
♥ Widen round toe cap to protect baby's toes from harm
♥ Anti-skid rubber sole
♥ Soft & elastic Hi-poly insole, effectively keep the foot dry and comfortable
_______________________________________________________________
Q: How to measure the length of the foot accurately?
A: First prepare a paper and pen, then keep the baby stand and put baby's feet on the white paper (the baby doesn't squatting or sitting), mark a point at the top of the toes and the heel, then measure the distance between the two points. (Refer to size chart for more details)
Q: How to choose shoe size?
A: The baby's shoes need to leave some space for the feet, you can choose the size of the shoe by adding the corresponding length to the baby's bare feet. Please measure according to the baby 's actual feet length, and suggested to increase by 0.5cm – 1cm.
Q: How fast do baby's feet grow?
A: From 0 to 18 months, the baby's feet will grow by 0.5cm on average for 3 months. In the 19-50 months, the baby's feet will grow by 0.5cm on average for 4 months.
** Warm reminder: Due to the requirements of shoe soles and shoe bodies being different based on baby's age, the design and soles of first stage shoes and second stage shoes will be minor different. Please pay attention and for those who mind it please think twice before place order, thank you 😊
卡特兔©马来西亚授权总代理
✔️现货/马来西亚发货
✔️在48小时内发货(不包括周末和公共假期)
✔️FB粉丝页面上优秀和满意的客户评论(facebook / crtartu)
卡特兔鞋子功能
♥专为0-6岁婴儿设计。
♥高品质的手工鞋
♥严格的质量控制
♥包裹鞋身,完全保护脚
♥透气材质
♥鞋跟的弧度和加固设计,防止鞋子掉落
♥加宽圆形鞋头盖,保护婴儿的脚趾免受伤害
♥防滑橡胶鞋底
♥柔软弹性的高聚鞋垫,有效保持脚部干燥舒适
_______________________________________________________________
问:如何准确测量脚的长度?
答:首先准备A4纸和笔,然后让宝宝站立并将脚踩在A4纸上。在脚趾和脚跟的顶部标记一个点,然后用尺测量两点之间的长度。 (更多详细信息,请参阅尺寸表)
问:如何选择鞋码?
答:由于宝宝的脚每个月都在长,鞋子需要留一些空间给宝宝的脚所以我们不能买刚刚好的尺码。但宝宝脚成长的速度也没我们想象的那么快,所以不能贪大。大多了不合适不舒服易摔跤,还可能掉鞋。请根据宝宝的实际脚长测量,并建议增加0.5cm-1cm。
问:宝宝的脚多快生长?
答:从0到18个月期间,每3个月宝宝的脚平均会增长0.5cm。接着在19至50个月内,每4个月宝宝的脚平均会增长0.5cm。
** 温馨提醒: 由于不同阶段的宝宝对于鞋底和鞋身的要求不同,所以学步鞋(一段)和稳步鞋(二段)的设计及鞋底都会有些差异。请留意和介意慎拍,谢谢 😊

size
Shoes Insole Length (mm)
Foot Length (mm.)
19
120
110-115
20
125
115-120
21
130
120-125
22
135
125-130
23
140
130-135
24
145
135-142
25
155
142-149
26
160
149-155
27
165
155-162
28
175
162-169
29
180
169-175
30
185
176-182
31
190
183-189
32
195
190-195
33
205
196-202
34
215
203-209
35
225
210-215
Katetu Malaysia ©
Additional information
| | |
| --- | --- |
| Weight | 0.5 kg |
| Colour | Black, White |
| Size | 13cm, 14.5cm, 14cm, 15.5cm, 16cm, 20.5cm |